Now Moon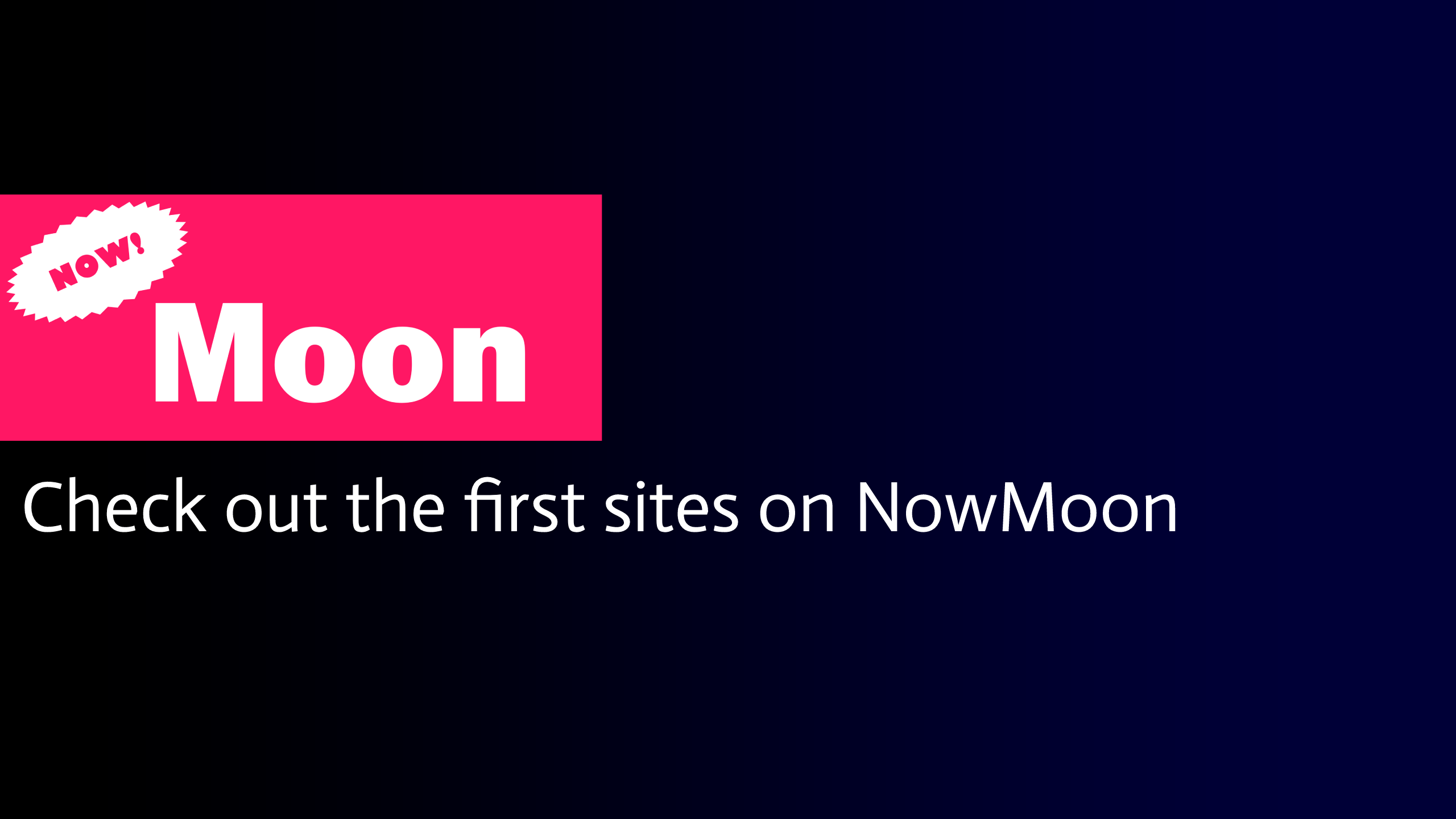 Now Moon is now starting! Explore the first sites and genres on Now Moon. Submisions are not open.
Sponsored - Second Home
Having mental health issues? Need some company? Introducing Second Home! Here we have:
Places to vent
Area's for art, gaming, writing, music, etc.
A service to find friends
So what are you waiting for? Join us today!
Join Second Home
Recomended places